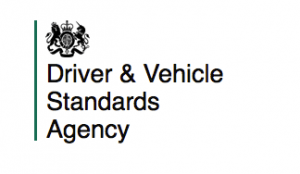 It is without a doubt that driving is a crucial skill that everyone has to master in life. Without this important skill, it would be a lot harder for anyone to improve their personal life as well as their career. Before an individual gets his driving license, it is the job of a professional driving instructor to lead and train him every necessary driving skills. These skills are crucial so that he can drive his vehicle safely on the road. Many times, all the efforts made by the professional driving instructors is wiped out completely by the informal driving lessons from the parents. It would be best if they just sit back and let their children practice all the knowledge skills obtain from the instructors correctly.
Most parents do not have a good understanding about the changes made on the testing process. The DVSA or Driver and Vehicle Standards Agency has warned that such parents are more likely to hamper their children and all the obtained driving skills through a private practice. It simply gives more challenges to the professional driving instructors. They are now obliged to give more freedom to every learner so that they can freely choose the kind of driving skills they like to improve. It is their job to make it clear that the learners have to prepare for new driving tests. The learners have to be more knowledgeable about the use of sat-navs and all the relevant maneuvers used in real-life driving.
The combination of private practice and professional tuition was believed to be very beneficial for the learners to get pass the test, Mark Magee said. This figure is known as the head of policy and registrar at the DVSA. However, he also added that it is important to make everyone understand that there have been some changes on learning to drive.
Not only that parents should be more aware of the vehicle control, there are wider aspects they need to see and understand. DVSA, as Mark Magee said, is trying to make more parents be more constructive instead of being destructive to all the works. They can only do so when parents have developed a better understanding about the efforts made by the approved driving instructors or ADIs.
The driving instructors seem to be very exciting about the efforts of making parents more aware about the training their children receive from an ADI. Richard Gladman, a qualified driving instructor who is also standards compliance manager of the Institute of Advanced Motorists has shown his approval on the idea.