Most travellers like to visit England, most especially London, because it is where beautiful places are located matched. One of the most visited cities in England is Brentwood, Essex, where culture and history are still visible in different tourist spots. Essex is the historical side of London where you can see stunning gardens, lively pubs and bars where you can enjoy your whole night. There are also many restaurants and diners that are very popular to travellers because they offer native food for reasonable prices. You can always plan your travel adventure around London and include Essex in it. There are many travel agencies or travel site that you can read as your reference when you plan your travels. Most importantly, many visitors are trying to start backpacking in London since most places are accessible by train. Are you still clueless about the fascinating beauty and spontaneous adventures you can experience in Essex? Well, here are some of the best and most visited places in Essex and you should make sure to include them in your travel itineraries.
Audley End House and Gardens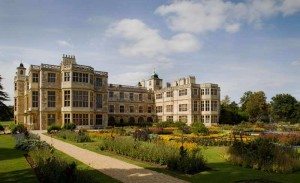 This is very popular for people who want to experience the royalty and elegance of old English era. You can see beautiful gardens and landscapes, which were inspired by the Victorian Garden. If you are going to visit Essex with your family, you can also let them explore this mansion, since they have recreated the Victorian era where they can play different kinds of toys, such as dress-ups using the Victorian clothes. You can also learn a lot from the history of this mansion since they have nursery areas where designs are inspired by the Victorian era.
Lee Valley White Water Centre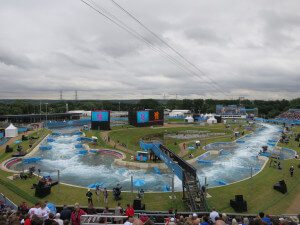 If you want to experience extreme water sports, you may opt to visit Lee Valley White Water Centre. They offer white water rafting and other water sports activities, which can make your adrenaline go crazy.  You don't need to worry if you are just a beginner in white water rafting because they offer different kinds of levelling lessons depending on your skills and ability. Above all, you are very safe since they have all the facilities, which can keep you on guard. White water rafting is available for individuals who are travelling alone and with groups.
Rope Runners

After experiencing water adventures, you can try another escapade in rope adventures. The rope runner has five courses on different levels, wall climbing and free fall for about 13 meters high. They are using improvised and high quality facilities to ensure your safety as well as your kids safety. They are offering rope adventures to different ages starting from children to young adults. With this, your children can also enjoy rope adventures with you.
Thorndon Country Park

This park has over 500 acres where you can find different kinds of animals who are living in their nature-like habitats. This park has received as Green Flag Award because of its legacy of maintaining the nature and saving Mother Earth as well.