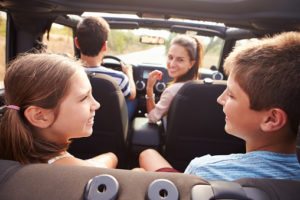 Summer is the best time to spend family activities outdoors. Most children get so excited especially when it comes to family outings. If you are living in a place wherein there is always a cold climate, it would be better for you to plan your summer escapades with your family. For some people they like to travel from one country to another but if you are just living in the local area is a little less expensive, depending on the place where you wanted to drive to and experience a wonderful time with your family. It is important that you plan it all out such as the budget, food, accommodation and many more.
Here are a few of a weekend get together trip with your family and or friends while making the most of your summer get together: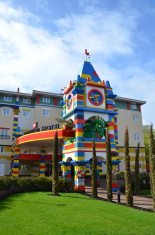 Legoland windsor- an adventure theme park just in the coast of Berkshire countryside. It has added new features such as the Duplo Valley splash and play that is enjoyable to all ages, especially kids. With its added recent accommodation for travelers and visitors from across the country and local settlers. One of the best feature is the submarine wherein you have to dive in the waters and see the beauty of the underwater. Ride through the vehicle and you will get the chance to see sharks,and stingrays.
Hever Castle- this is a small castle that has many stories to tell and most of the stories are famous. This also has a water maze which was designed wherein visitors must choose which path they would like to go, either to the water maze or the other maze.
Go Ape- this is a great place to hike like a monkey. Treetops that are made just for this fun and enjoyable activity under the sun will surely keep you hype. The difference between the pro climbers is that their use is much of the safety side such as a sturdy harness.
Zoo and world of adventures (Chessington)- the zoo has gorillas, tigers, lions and leopards, which made this place popular. The other side of the zoo has rides that you would love to ride over and over again like example few adventured rides that will truly create bonding between families.
Diggerland- every child wants to control big vehicles and not just their toy cars. This place will satisfy the craving of your children in driving a digger vehicle. It is important as well to keep the safety always. Have the vehicle check prior to the gaming.
Winnie-the-pooh adventure- if you are familiar with the movie you will definitely see the 100 acres woods as this is why the cartoon character is an inspiration for the writer.
Having fun means that you are certainly making memories together with your loved ones as it creates a positive reflection towards a good and better relationship. Family outings build a great impact towards your children as they grow up; in return they would do the same with their children.